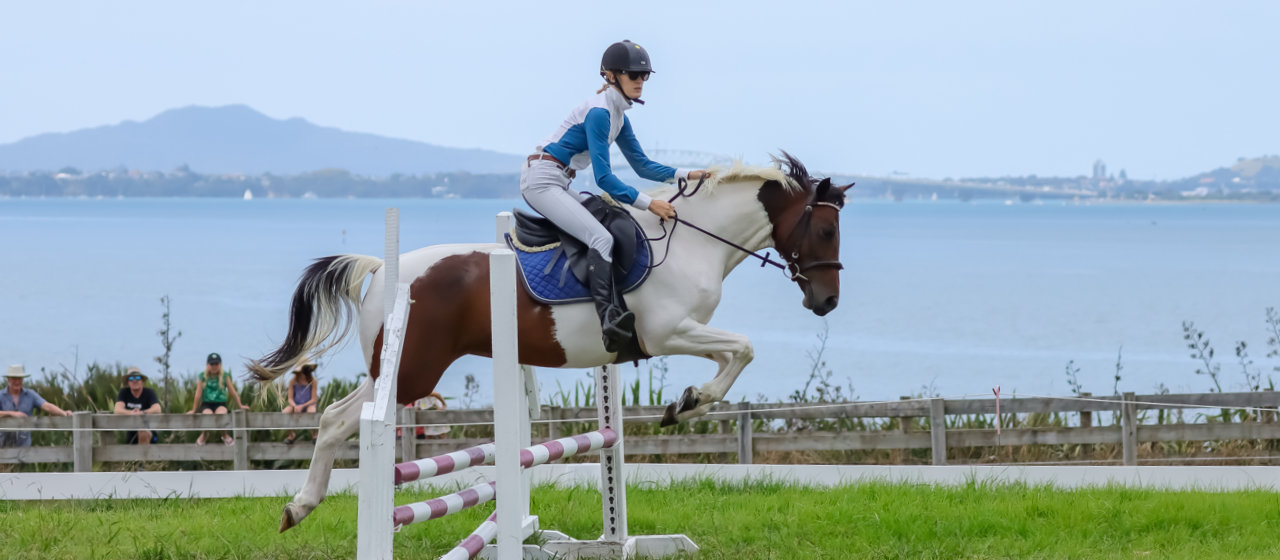 Te Atatu Pony Club is a small, friendly city fringe pony club offering Show Jumping, Dressage, Cross Country, Beach and Trail riding right in the heart of Auckland.
We are situated on the Te Atatu Peninsula with 17 hectares right on the edge of the Waitemata Harbour. The Club boasts stunning views over the Auckland CBD, SkyTower, Rangitoto and the Harbour Bridge. With high quality coaching and plenty of events and outings on offer, our riders and horses have a wide range of opportunities to learn, achieve and develop as young people.
Unique to Te Atatu Pony Club, we can offer children and teenagers living around the Western Bays the opportunity to enjoy the benefits city-living while grazing their own horse or pony nearby. Our club is less than fifteen minutes from Herne Bay, Grey Lynn, Westmere, Mt Albert and Point Chevalier or just twenty-five from Mt Eden and Epsom. Of course, for families living in Te Atatu it's even better! 
We have up to 18 horses on site ranging from small children's ponies to our herd of beautiful thoroughbreds.  Coaching takes place during summer daylight savings hours, but we keep the riders active throughout winter with fun outings and activities.
We are grateful to the mana whenua and the community of Te Atatu for their ongoing support and to Auckland Council for the land, which is part of Harbour View Orangihina Park, and has been leased by the club since 1972. 
New youth members are welcome. To ask about joining Te Atatu Pony Club, email membershipenquiriestapc@gmail.com