24th Oct 2020
A huge thank you to the wonderful team at New Zealand Community Trust (NZCT) who awarded us a grant to buy this magnificent portable dressage arena from CJ Horse Arenz.
Our riders, horses and coaches are really enjoying having a properly marked out arena to coach and train in and we're looking forward to reaping the benefits of having this ready space to practice for events. We think it looks so smart on our beautiful grounds. Thank you from us all!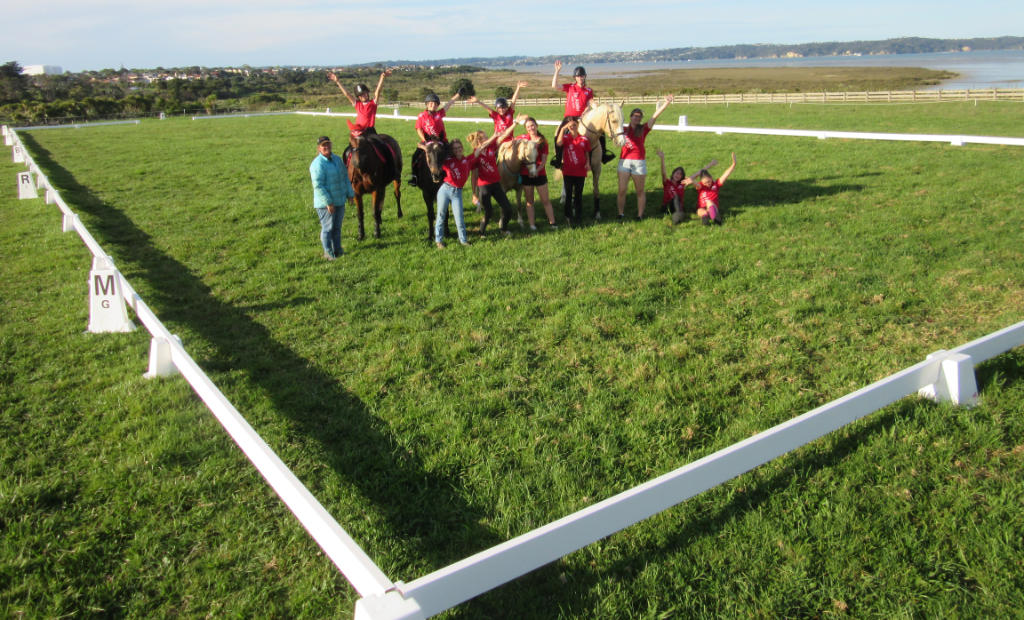 24th May 2019
We'd like to thank The Trusts Community Foundation (and the Waitakere Licensing Trust for their recommendation) for their grant of $1800 towards the replacement of the shade cloth on the horse shelters on our grounds.
It's great to think we will be able to provide some shade for the horses next summer, as well as clean up an eyesore for our neighbours! Thanks TTCF!