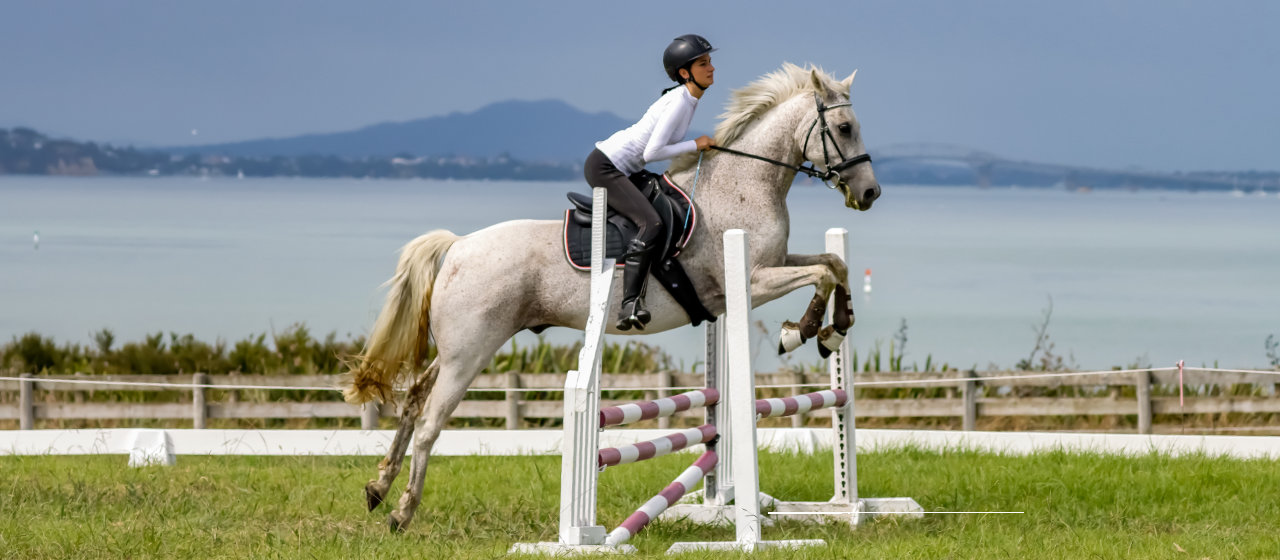 Grazing at Te Atatu Pony Club
One of the real benefits of Te Atatu Pony Club is you can own, graze and ride your horse or pony just fifteen minutes from the central city.
The welfare of our horses is really important to us, and we work hard to ensure each has quality grazing appropriate to their needs.
We will take up to 18 horses or ponies at one time and graze up to eight in any one herd. Each herd has a different grazing programme designed to best suit the horses' needs.
From time to time, some members may choose, or be asked to graze off site during the winter months to ensure the grounds are protected during times of extreme rain.
Please see the Te Atatu Pony Club Grazing T&Cs for more information.
Getting Involved – Being a Pony Club Family
Te Atatu Pony Club is made up of a group of horse-loving riders and their families. Together, we care for 17 hectares of beautiful land on the Te Atatu Peninsula and look after up to 18 horses and ponies.
The wellbeing of our riders and horses is our priority and we value the land in our care. All riders and their families at Te Atatu Pony Club play a role in looking after the club and our grounds.
From driving a quad bike to planting flower gardens, planning outings or painting jumps, there's a lot of fun to be had and new skills to be learnt in a friendly and supportive environment.  Most of us contribute regularly to grounds and club management with larger working bees held four times a year.
Families take turns to feed out hay in the winter and to check on the welfare of the herds each day. We visit our own horses or ponies at least four times a week.
We all take part in regular Committee meetings and everyone's welcome to stay for a shared dinner after Rally nights – a highlight for many of the riders.