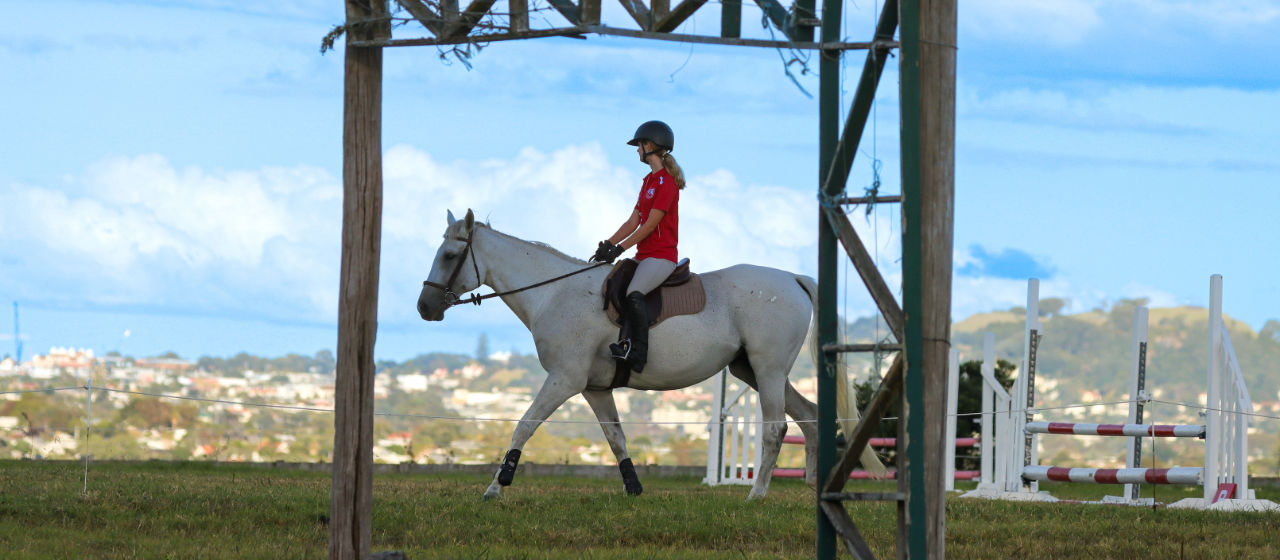 Frequently Asked Questions
What is a Pony Club?
Pony Club is a youth movement for young people up to the age of 25 years for obtaining certificates but up to 21 for National and Area competitions. The various branches and districts of Pony Club in New Zealand are all affiliated to the New Zealand Pony Club Association (NZPCA).
When you join Pony Club, you are joining one of the largest youth movements in the world. The objective of Pony Club is to provide young people with the knowledge and skills to ride correctly and safely, to know how to care for their ponies and horses and to have lots of fun.
Do you need to know how to ride already?
These days nearly everyone who joins a city-based Pony Club has already learned the basics of riding and caring for a horse, usually via time spent at a Riding School. Horses and ponies are big, heavy animals: each has their own temperament and personality and it takes confidence to handle them. Learning to ride inevitably involves falling off. Caring for a horse happens in rain and mud as well as sunshine, and some days on the Te Atatu Peninsula it can be wind-swept and forlorn!
Owning a horse is such a big commitment in time and money it is not something that can be entered into without a lot of thought, and it makes sense to attend a riding school for at least a year to be sure that this is going to be an enduring passion and not a passing interest.
Here is a comprehensive contact list for riding schools in the Auckland area.
What's involved in owning a horse and how much does it cost?
If you decide to take the big step into horse ownership, try to find someone experienced to help you find a horse that is suitable for the level of experience of your rider. It may be worth contacting your local pony clubs to find out if anyone there is growing out of a suitable horse they would be prepared to lease to you. Leasing usually means that you take care of the horse as if your own, taking on all the costs of maintenance and you can usually relocate them to your own grazing. You may be required to insure the horse in case anything happens to it while in your care.
The following table gives an indication of the approximate costs that are involved:
| | |
| --- | --- |
| Initial setup: |   |
| Horse lease per year | Usually free |
| Horse to buy | $2500 – $5000+ |
| Saddle | $500 – $1600 |
| Cover for winter | $100 – $200 |
| Bridle (including bit, reins etc) | $80 – $220 |
| Halter | $15 – $50 |
| Grooming kit | $30 – $80 |
| Set up total | $3225 – $7130 |
| Monthly costs: |   |
| Grazing | $100 – $200 |
| Hay (usually over winter) | $40 – $100 |
| Feed (might not be required for some ponies) | $50 – $200 |
| Average weekly total | $32 – $108 |
| Average monthly total | $166 – $440 |
| Other considerations: |   |
| Insurance | $275 – $500 per year |
| Worming | $60 – $120 per year |
| Vet call outs if required | $200+ |
| Hoof care / farrier (every 5 – 6 weeks) | $50 – $200 per visit |
| Float or truck | $4000 – $16000 |
| or Float or truck hire | $75 – $150 per day + cost of fuel |